Saturday, August 12, 2017 3:09 AM
August 11, 2017: Meeting with Members of the Wiregrass Labor Council & Local 2003
Audri Scott Williams and Campaign Team members (Karen Hunter Watson, Antwan Hillsman and Herschel Gaston) met with Mr. Marvin and Juanita Wise of the Wiregrass Labor Council and IMA & AW Local 2003 (International Association of Machinists & Aerospace Workers). Mr. Wise is also the Chair of the Alabama Democratic Conference in Dale County. Our platform supports a government that emphasizes workers rights, collective bargaining rights, livable wages, benefits and worker safety. We also support worker focused economic development. The Wise's shared about challenges faced by organized labor at this time and the benefits of organized labor for Alabama.
---
Friday, August 11, 2017 1:56 PM
Now Partnering with ACTBlue
We are building a strong foundation for our campaign, Audri Scott Williams for Congress, to turn Alabama District 2, Blue. This is the most critical time for us to demonstrate a strong financial base. We need your support now and throughout our campaign. Click on the link below to make a financial contribution today. Thank you for being a part of #Audri4Alabama
https://secure.actblue.com/donate/audri4alabama
---
Thursday, August 10, 2017 1:50 PM
August 10, 2017: Alabama Senatorial Primary is August 15th
August 15, 2017, is primary day for Alabama's Senatorial Election. Make sure you get out to vote! To learn more about the Democratic Senatorial candidates visit:
http://aldemocrats.org/blog/u.s._senate_candidate_contact_information
---
Wednesday, August 9, 2017 8:22 AM
August 8. 2017: Bullock County Democratic Meeting
Audri Scott Williams, Karen Hunter Watson and Antwan Hillsman, #Audri4Alabama campaign team members, attended the Bullock County Democratic meeting this evening. "I am grateful to have the opportunity to meet with and learn from the County Democrats in each county in Congressional District 2. Thank you Ms. Bessie Huffman, Chair and Commissioner John McGowen, Vice Chair, for giving me an opportunity to address the members."

Campaign team members contributed to the success of the evening: Antwan gave an excellent response to the question from the floor regarding ways to get the youth involved in the democratic party. Karen made sure everyone received our campaign cards.
---
Monday, August 7, 2017 1:45 PM
August 5, 2017: The Campaign Team for Audri Scott Williams met with the Alabama Hampton Alumni Association
"Thank you to Yvonne Saxon for giving me a few moments to introduce myself to the Hampton Alumni. My mother, Natalie Scott Williams, a Hampton graduate in the class of 1951, was smiling down on us."
---
Monday, August 7, 2017 1:18 PM
July 26, 2017: A.M.E. Church 9th Episcopal District Christian Education Conference
Audri Scott Williams presents at the A.M.E. 9th District CEC, Bishop Harry L. Seawright presiding.
---
Monday, August 7, 2017 10:48 AM
July 18, 2017: Audri Scott Williams meets with MAO's Executive Director Michael Murphee
"Thank you Rose Brannon Phillips for scheduling an opportunity for Karen and I to visit with Michael Murphree to learn more about the healthcare challenges affecting Alabama's rural communities and the Medical Advocacy and Outreach's (MAO) use of telemedicine as a way of addressing healthcare. The potential devastating affect of current health reform options coming out of Congress, necessitates us being aware of the innovative methods that are being used successfully to address the vast healthcare needs of our communities."
---
Sunday, August 6, 2017 8:03 PM
July 16, 2017: Audri Speaks at the Followers of Christ Ministries Church
Audri Scott Williams with Rev. Mace Daniels of The Followers of Christ Ministries, Dothan, AL
---
Sunday, August 6, 2017 7:49 PM
July 12-13, 2017: Our Campaign Team Breaks for a Team Retreat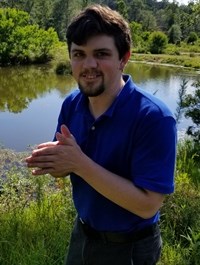 ---
Sunday, August 6, 2017 6:49 PM
July 8, 2017 The Democratic Women of Barbour County Host Audri Scott Williams
This was a great opportunity to introduce candidate Audri Scott Williams to the Democratic Women of Barbour County. Following the Meet and Greet. Karen Sterling took the Campaign Team to Thelma's Kitchen in Eufaula for lunch. Great idea!
---
Sunday, August 6, 2017 6:36 PM
May 22, 2017 WKCG FM 99.1
Rev. Kenneth Robinson of WKCG FM 99.1, interviewed candidate Audri Scott Williams today, May 22, 2017. WKCG is sponsored by The Ordinary People's Society (T.O.P.S.), Pastor Kenneth Glasgow, Founder and Executive Director.
---
Sunday, August 6, 2017 6:17 PM
June 27, 2017: Our 1st Fundraising House Party
We are grateful to Dr. Jeneve Brooks for providing the space for our 1st Campaign House Party in Dothan, AL, on June 27, 2017. We had standing room only, met lots of new friends, lively political conversations and raised funds for the campaign. If you are interested in hosting a Campaign House Party, please contact us at 334-200-3593.
---
Sunday, August 6, 2017 6:14 PM
Alabama Democratic Conference Meeting in Houston County
On June 26, 2017, Audri Scott Williams, Karen Hunter Watson, Kevin Wright and Ora Wright attended the ADC monthly meeting in Houston County.
---
Sunday, August 6, 2017 5:47 PM
Alabama PRIDE
June 24, 2017, Audri and Karen manned the campaign booth for #Audri4Alabama at the Montgomery PRIDE celebration. LGBT PRIDE is the positive stance against discrimination and violence toward lesbian, gay, bisexual and transgender people, It is also an opportunity for LGBT people to promote their dignity and equal rights.
---
Sunday, August 6, 2017 3:41 PM
Dale County Democratic Mtg
June 14, 2017, Audri Scott Williams and members the campaign team attended the Dale County Democratic meeting to hear Jason Fisher, democratic candidate for the special Senatorial race to replace Jeff Sessions.
---
Sunday, August 6, 2017 2:55 PM
The Campaign Staff for Audri Scott Williams for Congress Meet in Eufaula, AL (Barbour County)
The Campaign team for Audri Scott Williams met in Eufaula on June 14, 2017, to discuss our campaign strategies, roles and responsibilities, and to hear more from the candidate, Audri Scott Williams.
Elizabeth Campbell from Seattle was our visiting consultant and brought good questions and incites regarding our campaign from a national perspective.
Karen Sterling, acting Campaign Manager, grounded us by providing election statistics from previous District 2 Congressional campaigns. She also offered ideas for moving forward as a campaign team.
Antwan Hillsman, Communications Director, provided incite on political issues; positions and strategies to assist us in fine tuning our campaign platform.
Karen Hunter Watson, Administrative Coordinator for Audri, discussed activities (past and present), outcomes and provided future campaign dates that are on the calendar.
Hunter Brannon, Social Media Director, discussed ideas for creating a social media strategy for the campaign and discussed "Net Neutrality" - its implications for our campaign internet security.
Herschal Gaston, Risk Management Director, spoke about security for the candidate and the team, as well as, cyber security.
Audri expressed her appreciation for each member of the team. She summed up the focus forward: (1) Outreach to each of the 15 counties in District 2; (2) Fundraising; (3) meeting with key members of the Democratic Party and organizations -- statewide and in each county; (4) learning the numbers regarding our field of potential voters; (5) Creating the "WE Are the Change" movement for the campaign.
---
Sunday, August 6, 2017 9:39 AM
Dale County Democrats Meet & Greet
On June 3rd, 2017, Audri Scott Williams, Democratic Candidate for the US House of Representatives, Alabama's Congressional District 2, in the 2018 election, was a guest speaker at the Dale County Democrats Meet and Greet in Ozark, Alabama. Gerald Williams, chair of the Dale County Democrats also invited Rev. Kenneth Glascow of The Ordinary People's Society from Dothan, AL to speak about the law suite he recently won in the state and the resulting Definition of Moral Turpitude (the Felony Voter Disqualification Act SB 237 of 2017). He particularly emphasized the potential impact this will have on voter registration and absentee voting.
---
Friday, June 2, 2017 2:32 PM
Call to Action!
Call to Action: Join the #WeAreTheChange Coalition, attend the Town Hall meeting or rally in your county (view schedule here), and be a volunteer for door-to-door canvasing, handing out flyers and other materials, and/or working in the office.
For more opportunities, register on our volunteer page.
---
Wednesday, May 31, 2017 9:18 PM
Meet and Greet Democratic Party Members and Candidates
Wiregrass Area Democrats/Progressives
Meet and Greet Democratic Party Members and Candidates

When: Saturday, June 3, 2017
Time: 1pm to 4pm
Location: Eastgate Business Park, 406 Ben Street, Ozark, AL 36360
Hosted by the Dale County Democratic Party
---
Monday, May 29, 2017 10:10 PM
Audri Scott Williams Announces Her Bid for Congress
FOR IMMEDIATE RELEASE
Audri Scott Williams Announces Her Bid for Congress
Audri Scott Williams, trustee for the international United Religions Initiative, U.S. Army Veteran, former Dean at Charles County Community College, Author, World Peace Walker, and activist has declared her candidacy for the U.S. House of Representatives in the state of Alabama's 2nd Congressional District.

For full release, go here.